The

#HRExcellenceAwards

story
The first regional awards show was first established in 2012 to provide an incubator platform for HR teams to showcase their HR strategies and initiatives. Over the years, the show has evolved to become the region's go-to benchmarking platform across industries.
Fundamentally, the ideology underpinning the awards remains the same: Honouring best-in-class HR teams and individuals for their spectacular work executed across the entire HR function. It aims to bring together talented HR professionals as one force to champion the way forward.
This is also the region's only HR awards that is peer-reviewed by a jury of esteemed HR practitioners.
The launch awards show in 2019 saw over 220 attendees and more than 30 unique companies participating. While the numbers speak for themselves, this year we will dive deeper into the quality of work put forth to the esteemed jury and narrow down Indonesia's most commendable teams- so start preparing your entries early!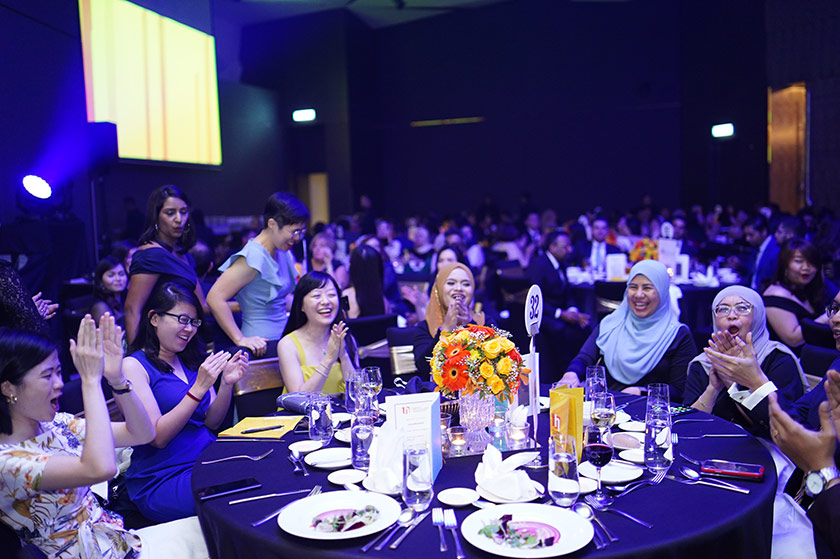 Beyond a night of celebrating sheer HR excellence, walk away with real value such as:
Identify loopholes in your HR strategy
We know it is not easy to always have an ace team as employees are constantly on the lookout for new opportunities. Take this opportunity to work on strengthening your strategies as highlighted by industry leaders.
Grow your brand beyond the shores of Indonesia
Always think bigger as this will keep you on your toes with an eye for growth. Being the top media platform, leverage on Human Resources Online to extend your brand awareness to APAC and beyond!
Long-term strategic planning
Unlike a one-off participation, many past years' attendees view this awards show as an indication of their yearly growth as a team. Mark milestones that will help you chart your progression towards your desired goal.
Instil confidence in your business stakeholders
By participating in the awards, you are assuring your business stakeholders that you are truly confident in the business value you provide. Give the confidence boost to elevate your HR function.
An honest and reputable judging process
We are proud to have industry experts from reputable organisations with strong credentials and a wealth of experience as our respected jury members.
Download
Entry guidelines