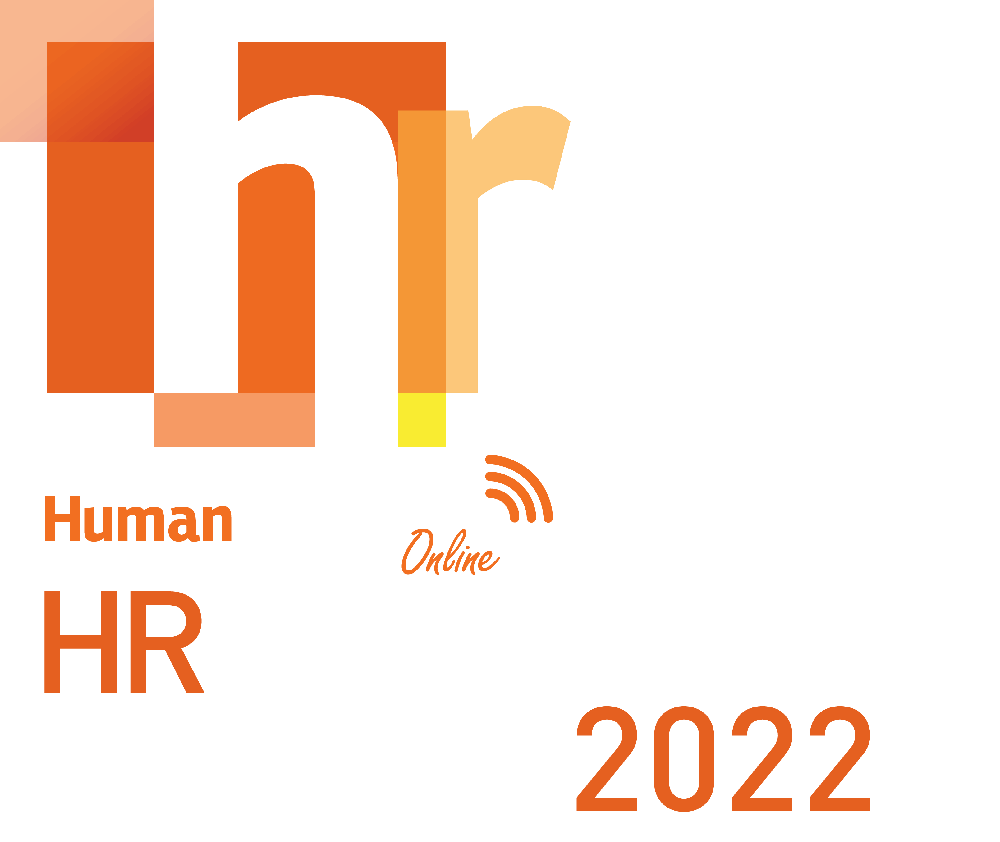 #HRExcellenceAwards
14 October 2022, Malaysia, Kuala Lumpur
Gala Dinner: 11 November 2022
Venue: PARKROYAL COLLECTION, Kuala Lumpur
Dress Code: Gold and Glam
Please display your unique QR code (sent to you by email) at the reception for ease of registration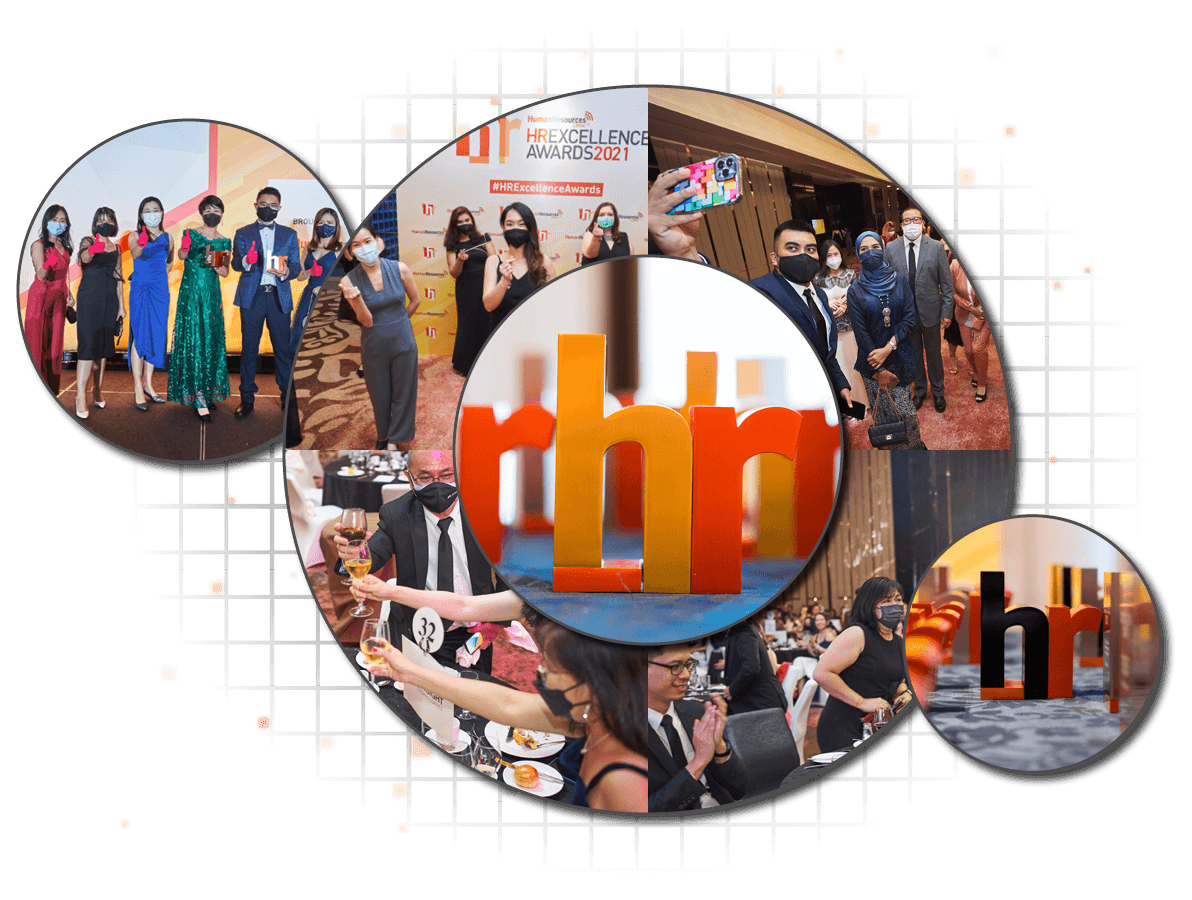 Celebrating Malaysia's HR Success Stories
The HR Excellence Awards – the region's most sought-after and prestigious HR programme – is celebrating a decade providing a benchmark and platform to the HR industry, and is proud to be returning for its 10th Annual edition!
This year, the awards will be recognising teams and individuals who were resilient in pushing the boundaries of people strategy, and achieving new heights in employee engagement, performance management, and more.
What better way to showcase your milestones and celebrate all that your HR team has achieved over the past year?
Follow us on social media as the awards develop.
A journey through #HRExcellenceAwards
Honouring the best-in class HR teams, and individuals, for their spectacular work executed across the entire HR function, the awards show aims to bring together talented HR professionals as one force to champion the way forward.
This is also the region's only HR awards that is peer-reviewed by a jury of esteemed HR practitioners.
This year we will dive deeper into the quality of work put forth to the esteemed jury and narrow down Asia's most commendable teams- so start preparing your entries early!
Follow us on social media as the awards develop.
There are 34 categories for entry covering the entire HR spectrum. Entrants will be competing for Gold, Silver and Bronze awards in all categories.
Add your name to the HR Excellence Awards hall of fame:

Create a buzz around your deserving work
Blowing your own trumpet as some might say, but this is about giving yourself a pat on the back and recognising a job well done. Boost your team morale and prove your worth to the business.

Pause from the hustle and bustle to look back at your milestones
Wow! You have weathered through all the storms – internal restructuring, getting buy-in from management for budget approval, or even COVID-19 – and you have never shrugged your responsibilities as a business partner.
As you prepare your entries, take this time to regroup as a team and look back on your journey and achievements over the past year.

Inspire and lead through change
Dare to be different. It begins with leading with the right mindset as this will be the best source of motivation that will help redefine your team's purpose, acknowledge the contributions of your team members and pave the path for greater heights.

Build a legacy bigger than you can imagine
Nothing comes easy without hard work. Be recognised and credited for being the trailblazer that sets you apart from the rest.

Opening endless opportunities
A testament to your hard work, resilience and grit, participating in the awards will open endless opportunities to further grow and nurture your team, for great employer branding. Be known as being part of an award-winning team (or individual) and add it to your list of achievements!
Entries will close on 15 July 2022 so start your entry today!
Excellence in Workforce Flexibility
Excellence in the Use of HR Tech
You have until 1 July 2022 to complete and submit your entries.
Panel of Judges
The HR Excellence Awards will be evaluated at the highest standards by the most eminent senior HR experts and thought leaders. These hand-picked individuals are committed to giving your entries all the dedication they need in order to sieve out the finest HR teams and leaders who have taken their profession to the next level.
Interested in becoming a judge yourself, or would you like to nominate someone? Reach out to Shan Ee at shanee@humanresourcesonline.net or +65 6423 0329.
PAST JUDGES
We would like to thank our past judges for their time and effort in 2021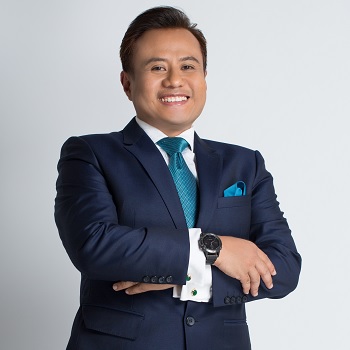 Syukri Sudari
Chief People Officer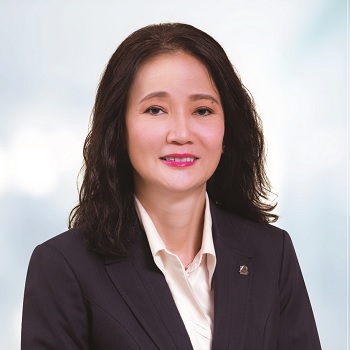 Khim Tan
Group Chief Human Resource Officer
Alliance Bank Malaysia Berhad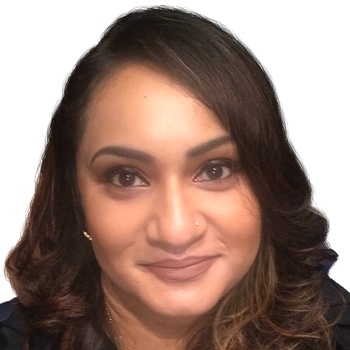 Shalina Gopalan
Group Chief Human Resource Officer
Asahi Holdings Southeast Asia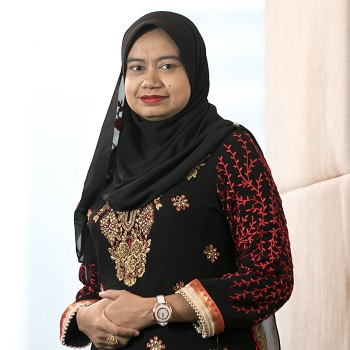 Safinas Mohd Ibrahim
Chief People Officer
AXA Affin General Insurance Berhad
Don't take our word for it. Hear what PARTICIPANTS FROM OUR OTHER awardS have to say:
I think this is a very prestigious award and it is also a platform for us to share our best practices.
AXA Life Singapore
This year we are ready to share our practices and we're very proud and excited to actually share what we have done.
SCOR Singapore
I think this is one of the most important at HR, to attract and retain talent. So that is why we want to project ourselves in the market and also to see where we are standing, compared to the leaders in the market
DKSH
Video highlights from our past awards